Pantone has spoken….
One of the hundreds>thousands of things about the holiday season that make me a generally happier person during the winter months is Pantone's annual announcement of their "Color of the Year." This year it's "greenery" ….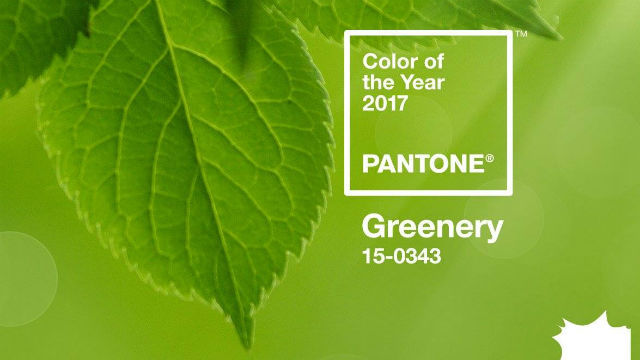 ….which is actually their name for 15-0343 – but they're also getting a bit meta – this particular green, and the natural elements associated with it, are a straight shot to environmental consciousness. Not that I know the ppl at Pantone or anything – they're probably super green vegan solar kale farmers – but just saying….it's not like they were unaware of the marketing tactic involved in choosing such a color.
Plus, I never really can tell if they pick the year's color first – or if they hit up fashion week beforehand to pull inspiration and see what's trending.
Point in fact:
You know what I mean? It's like egg<>chicken, but color<>trend.
Anyway, I'm into it. Love the accents. Looks like it's going to be a good year. ….Assuming 'you know who' gets locked in a White House closet and isn't allowed to leave for liiiike….4 years?
Thanks for the distraction, Pantone.